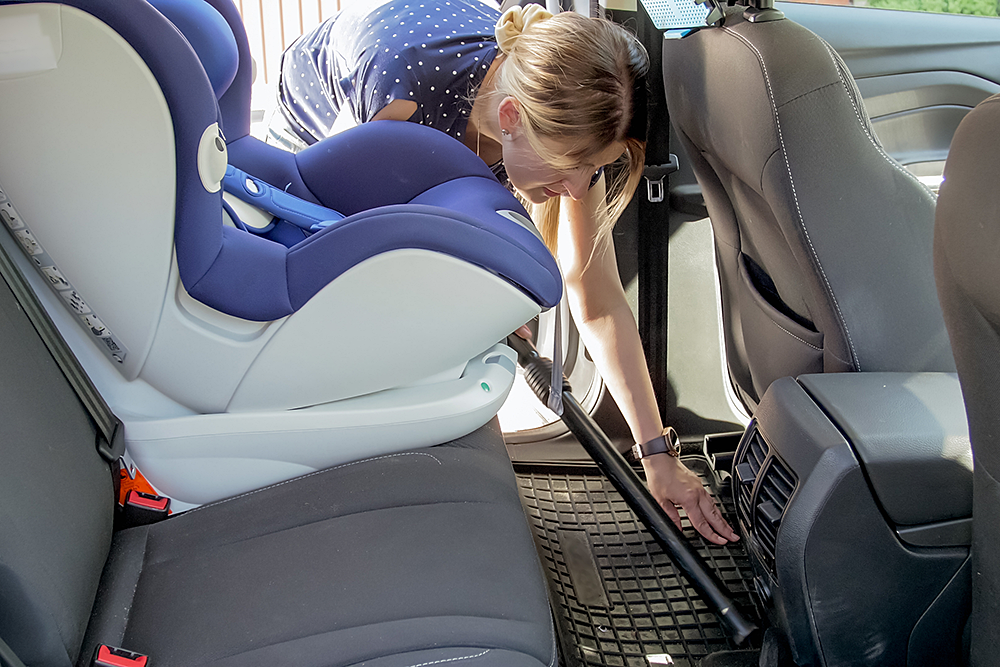 Spring cleaning gets all the attention, but it's equally important to keep things tidy during the fall, especially your interior.
An interior that's clean and dry throughout the fall isn't difficult, especially if you follow some simple steps and devote a few minutes each week to caring for your cabin.
Perhaps the most important thing you can do for your interior during wet fall weather is to vacuum seats and carpets frequently, according to Jim Dvorak of Mother's, a Southern California-based polish and wax company.
"Routine vacuuming is one of the best things you can do for your interior," said Dvorak said. "Soil and grit that's stuck soles of your shoes collects over time and wears down carpet mats."
Vacuuming is crucial because dirt and other particulates combine with moisture and embed themselves into the fabric, making stains difficult to remove.
Moisture, grime and contaminants embedded in the carpet fibers can lead to allergens and an unpleasant odor in your interior.
Even drivers who swapped out fabric mats for rubber ones still need to tend to the carpet every now and again.
Dvorak offered the following tips for keeping your interior looking and smelling fresh all winter long: 
Vacuum regularly during wet weather. Vacuum your interior every week, if possible. This not only helps avoid clutter, it can help dry out a damp carpet. 
Don't forget the seats. Clean the interior using an appropriate upholstery cleaner to remove stains caused by wet clothing.
To keep the interior smelling fresh and clean, use an odor control product. Waxes and scented sprays merely mask odors, while a deodorizer actually removes contaminants and unpleasant odors.
Clean and dry floor mats. Keeping your floor mats dry prevents mildew from forming and smelling up the interior of your car. If shoes or boots have made the floor mats wet or damp, remove the mats and bring them inside to dry overnight.