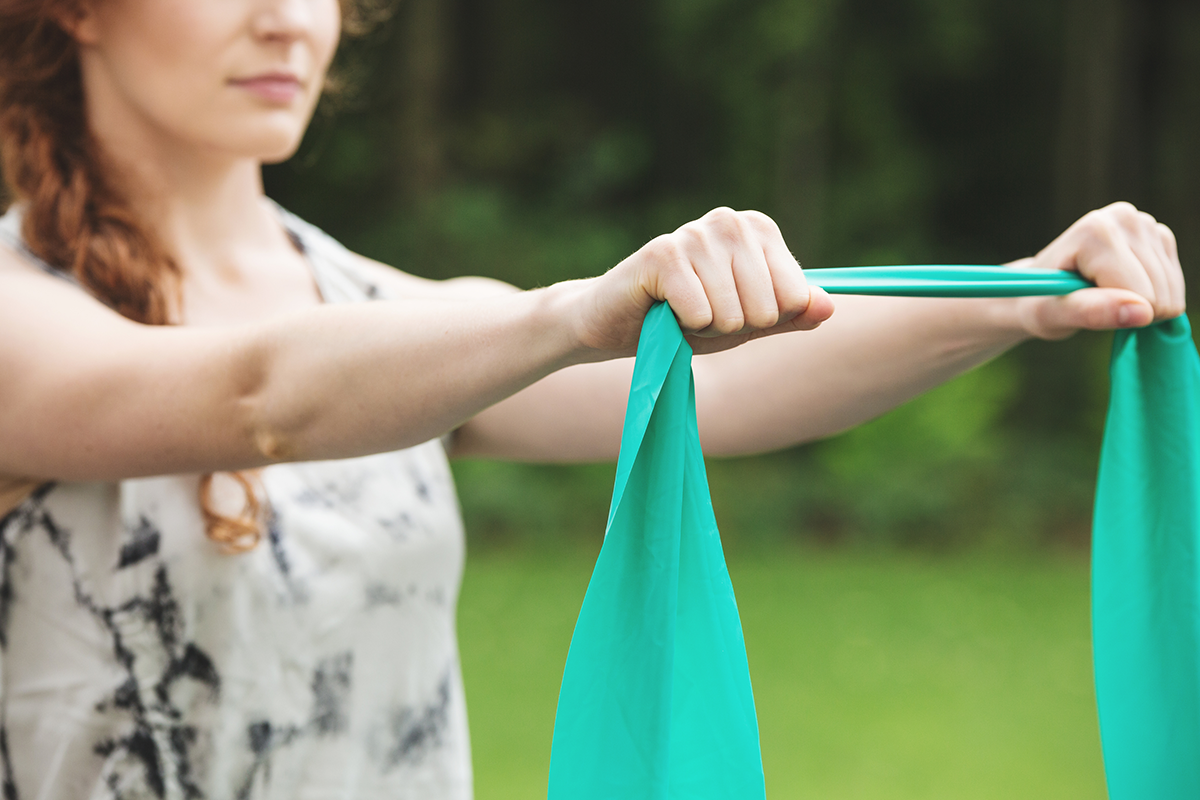 The Internet is filled with creative ways to get and stay fit, even while on a road trip.
One fun and simple method gets drowned out in sea of more expensive fitness options--the humble stretch band.
Stretch bands are inexpensive, can be used just about anywhere and produce results. That last item is one reason organizations like the Joslin Diabetes Center recommend stretch bands for tone and flexibility.
According to the diabetes center, resistance training strengthens muscles while increasing metabolism and burning those pernicious calories. What could be better?
The center also suggests resistance training may reduce diabetes medications needed.
Other organizations such as Arthritis Queensland consider resistance bands helpful for people suffering from arthritis. The organization calls it one of the safest, most effective and versatile tools for rehabilitation.
Here are some of the reasons arthritis and diabetes organizations suggests resistance bands:
Resistance bands offer a variety of ways to isolate muscles and train differently than using free weights or machines.
Travel or office workouts are no problem with resistance bands. Convenience is key for staying fit. They pack into small, lightweight bundles and can be used in confined areas.
Strength training requires a variety of resistance levels, and bands easily adapt to your specific fitness program. They may be incorporated into creative exercises for people recovering from joint surgery to professional athletes.
How safe are resistance bands? They allow trainers to isolate muscles without overdoing it on joints or injuries. By using bands, you are increasing circulation and thereby aiding with recovery.
Investigate therapists and exercise specialists when using stretch bands, especially if you are recovering from injuries or surgery. Exercise routines abound on the internet. How do you know which is the right program for you?
Ask your doctor, therapist or trainer what exercises are best for your specific needs and goals.
Sources: Joslin Diabetes Center, Arthritis Queensland
Copyright © 2018 Sensible Driver. All rights reserved.